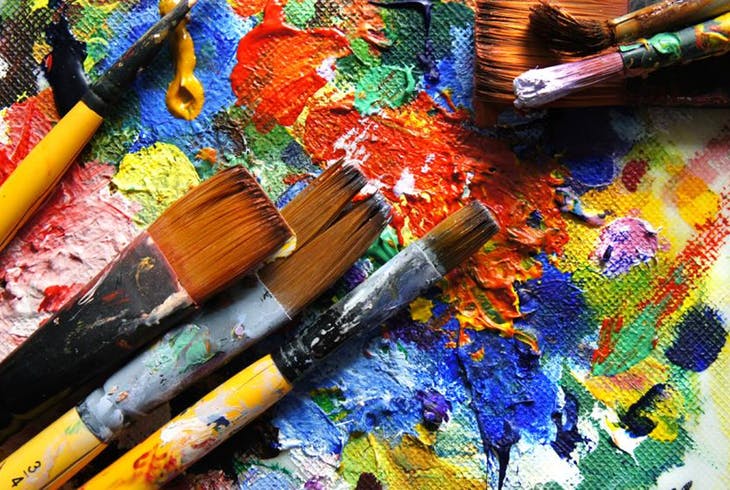 Until May 30, the first class has a 10% discount by booking today.
Register today and enjoy a discount on your first art and painting class with Maestro Antonio at Adelmo Gallery.
Discover here your artistic talents with our art classes on Saturday mornings.
Art Class training based on acrylic painting directed by Maestro Antonio Del Moral, he will show you techniques and tricks that will help you to develop your artistic skills. Ask for more information or reserve your quota here.
---
---
Individual painting lessons are available with Antonio del Moral, master painter, during weekdays for $30. for three hours of painting instruction and guidance.
See what people are saying about us (Google Reviews).
Thank you all for your wonderful comments.....

Galeria Adelmo


1/07/2019

Excellent place to buy original art works and to take painting classes. Owners are very knowledgeable of art styles, colors and interior decoration.

Cira Apitz


7/06/2017

Hidden gem close to the heart of Miami with the most reputable artists in vogue. Galleria Adelmo stands out with their unique charisma and absolute commitment to noble causes embracing life as we know it. Had the honor to assist to an event and I was able to see first hand their passion and connoisseur in art. This is a place for greatness. Mike Hellem: Thanks for making this world a better place.

Pedro Paez


9/29/2019

Great art with a wonderful atmosphere owner are lovely..

Mamushka Salazar


11/01/2017